Details matter and none moreso than on one of the most important days in your life, your wedding day. It's vital that your bridal accessories are given careful consideration to ensure that you make your bridal outfit and not break it! So with this in mind, let's discover what the Do's and Dont's are when styling your bridal accessories…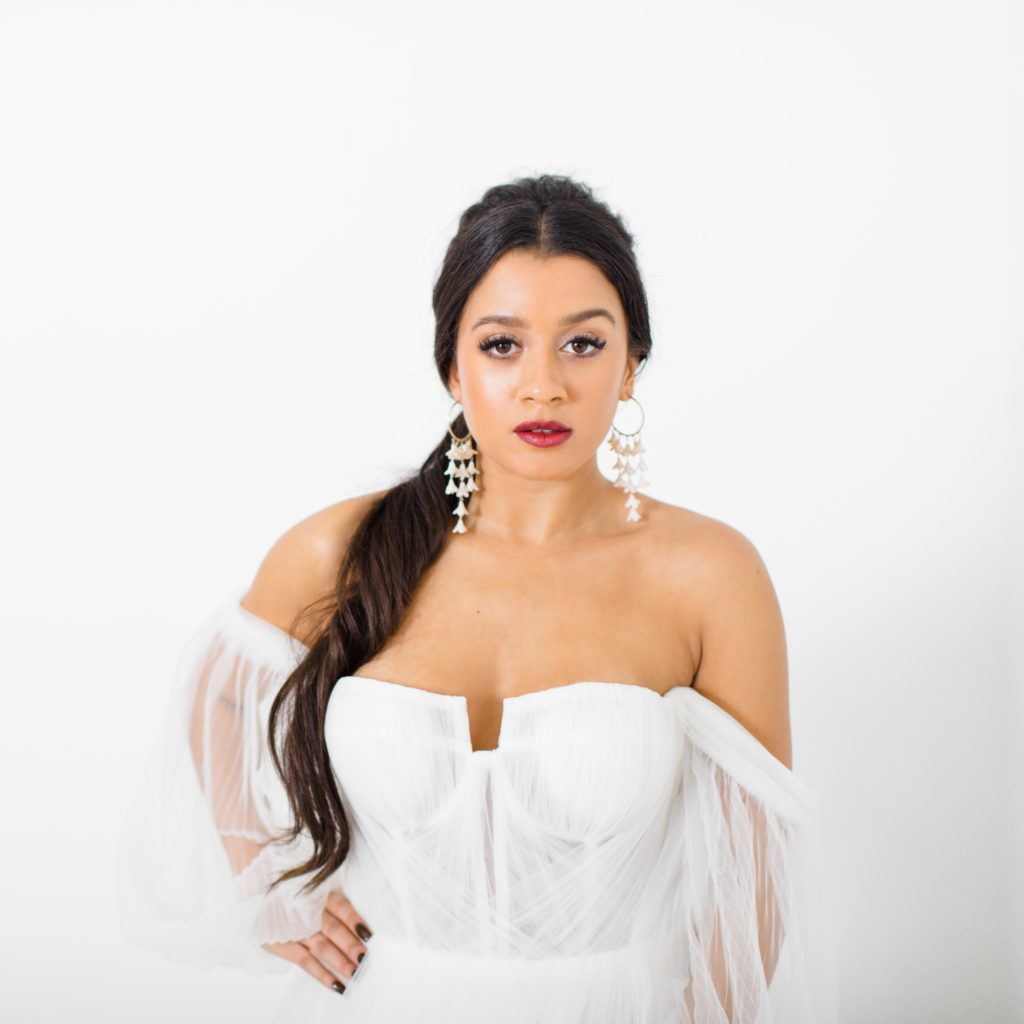 The obvious starting point is that you have found 'the one'. The wedding dress that you have fallen in love with and can't wait to walk down the aisle in.  This has to be the basis from which every accessory you choose will have to work with.  Your bridal accessories must complement and enhance your bridal gown.
Ever heard the old adage, 'less is more'?  This is so applicable when it comes to accessorising on your wedding day.  If in doubt, that probably means you've over accessorised.  So in the words of fashion designer Coco Chanel, 'before you leave the house, look in the mirror and take one thing off'.  
It's a tricky one to quantify because there are so many different options and ways in which to wear your bridal accessories but for example, generally speaking, wearing earrings, a crown and a necklace is likely to be too much, unless it's all really delicate.  Of course, your choice of accessories will also be very dependant on how embellished your gown is.  If it's heavily embellished, earrings and a bracelet might well be enough.  However, if you have a simplistic, minimal gown, then you will be able to be more creative and choose significant pieces to accessorise, such as a bridal hair vine with earrings and a bracelet.
3. Consider your hairstyle
This is such an important point.  Having worked with many bridal hairstylists over a number of years, a high proportion of brides purchase hair accessories that are not suitable for the hairstyle that they want.  There are certain styles of headpiece that only work with a particular hairstyle.  It will save time and worry later if you have thought about this upfront. Take pictures with you of the sort of hairstyle you would like to your bridal trial or to the bridal shop you bought your dress from and either of these experts will be able to advise on the best headpieces for the hairstyle you have in mind.  Alternatively, search for an accessories designer who can work closely with you to ensure that a hairpiece is created to suit your chosen hairstyle and dress.
I mean, unless you're adamant that you don't want one which is fine. It's absolutely a personal choice.  The message here is to assure you that you absolutely can wear a veil and a bridal hair accessory…be it a vine, crown or pins!  I've been asked on many occasions if it's too much or if you should only wear one or the other and the answer is no.  If you try a veil on and fall in love with how 'bridal' it makes you feel, then have no fear that you can also adorn your hair with any accessory you choose.  Your hairstylist should know exactly how to style both pieces confidently and if not, why not ask their advice, or mine!
This is so important, particularly if you didn't find your bridal accessories at the shop you bought your wedding dress from. So if you missed out on the experts co-ordinating everything for you, then you may decide to embark on an online journey to purchase your bridal accessories. When searching and considering what you like, you must keep your wedding dress (and possible hair style) front of mind before selecting items to purchase to ensure they are cohesive. In addition and even more important is, if you buy pieces from several places online then it's vital that these all work together.
The key in this instance is to try everything on together. This will give you a clear picture as to whether or not the accessories and your wedding dress co-ordinate.
Of course, the alternative would be to seek a bridal accessories designer who can design and create pieces with carefully chosen components that work with the details of your dress. This will provide perfectly co-ordinated accessories that enhance your overall bridal look.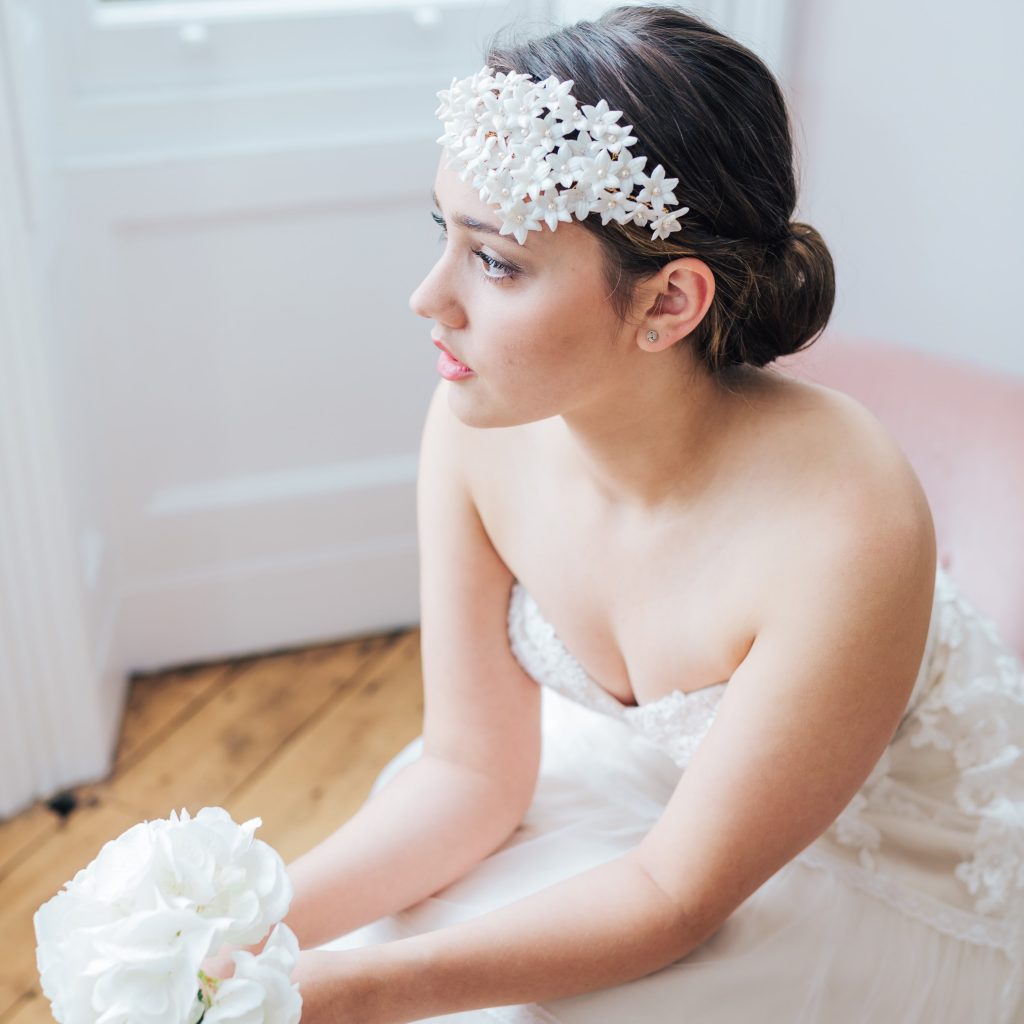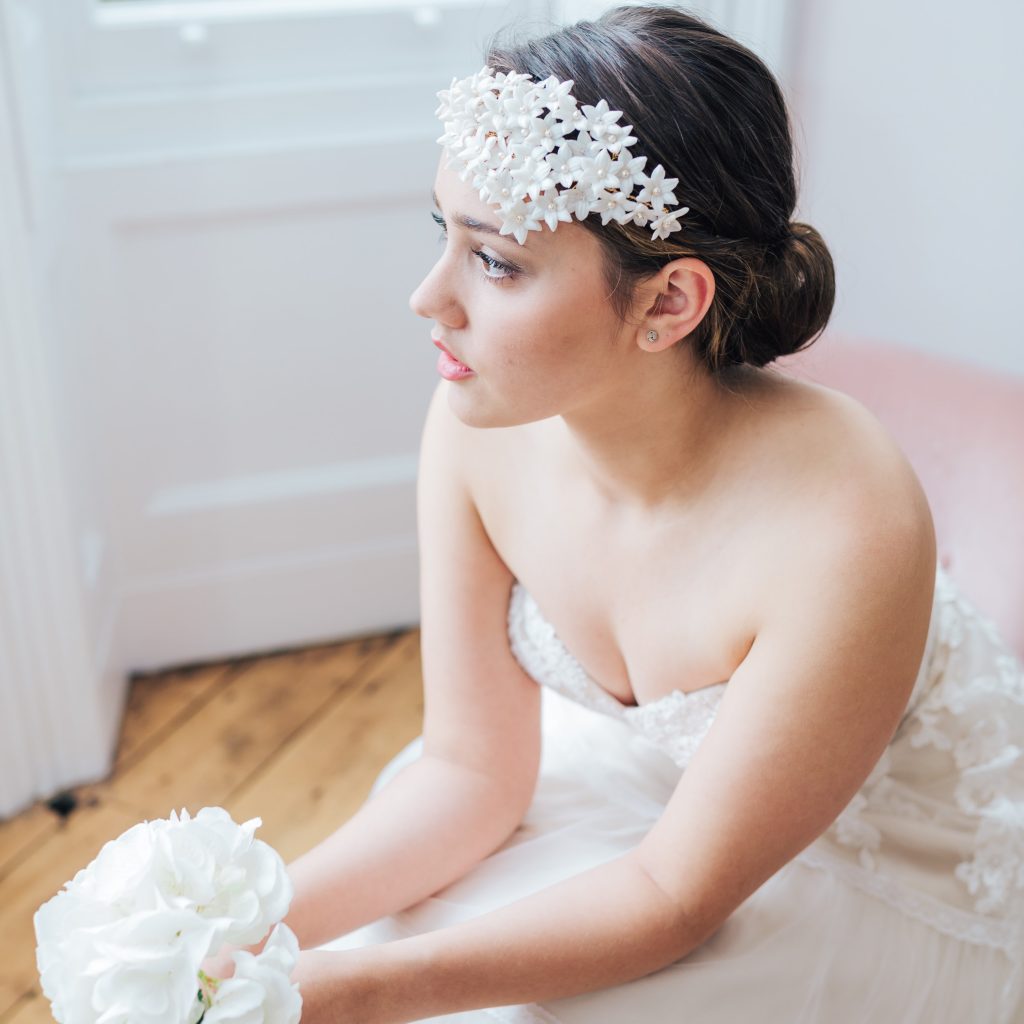 Photography Nikkis Moments
My gorgeous Ellene Statement Headpiece should be worn alone, as shown here.  With some detail on the dress, the headpiece works in unison with that and apart from a pair of small stud earrings, is all that is needed to provide a cohesive, polished bridal look.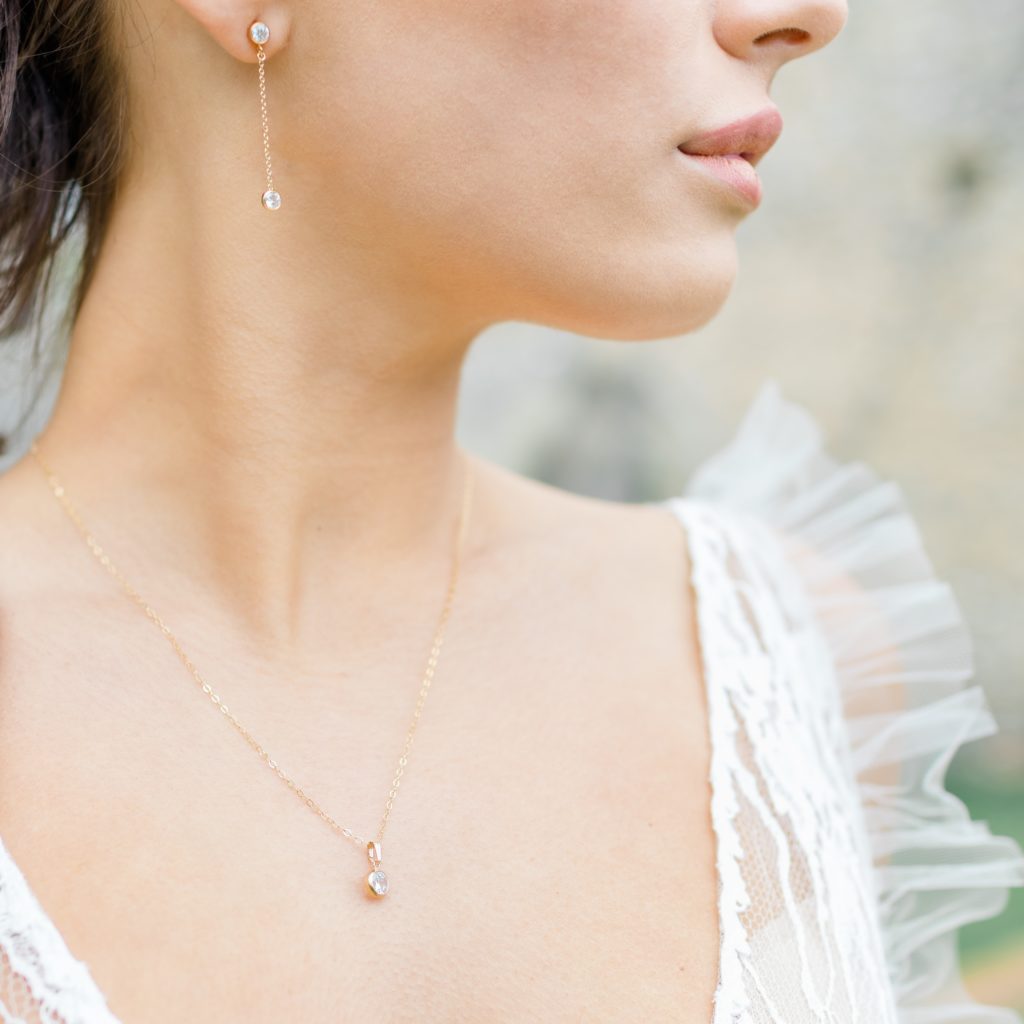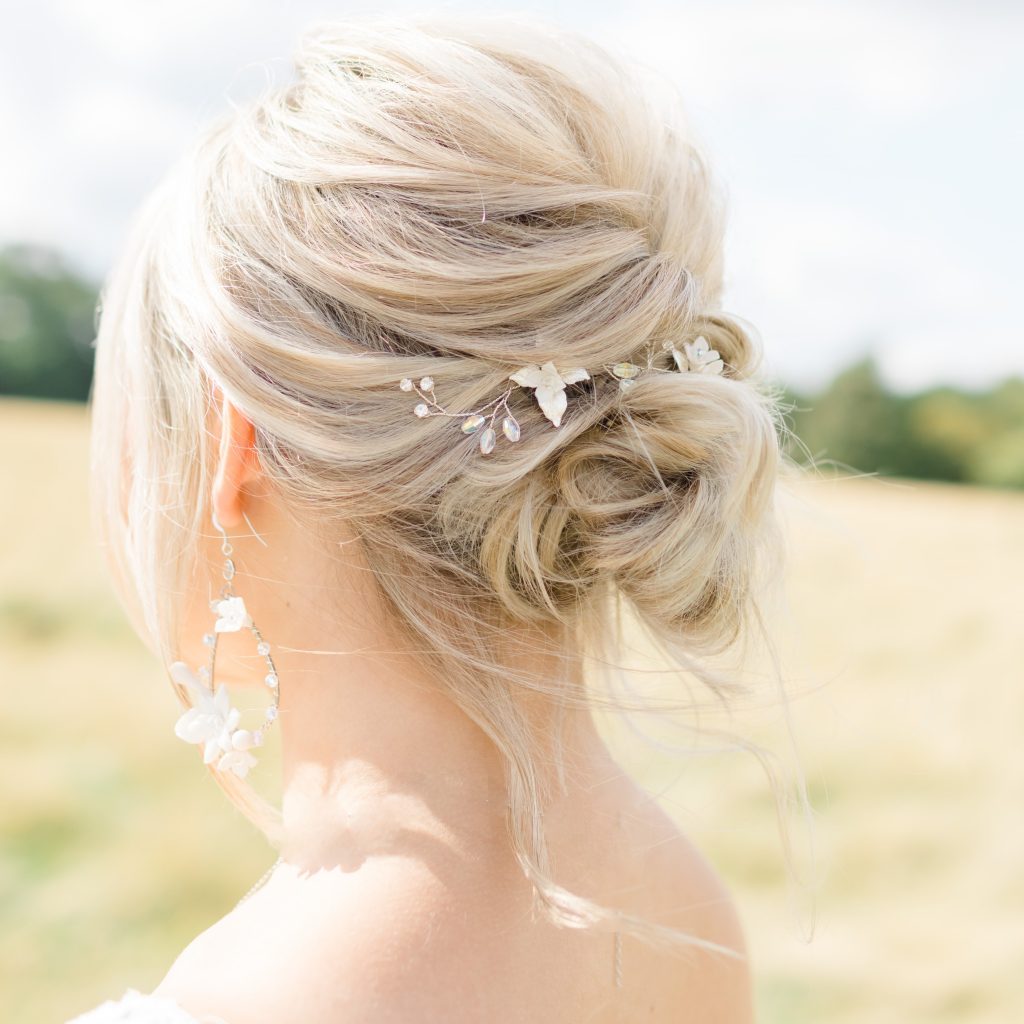 Trend-focused pieces tend to date, whereas classic pieces will stand the test of time. Carefully consider the look you are going for before opting for trend-driven accessories. This will come into it's own when you look back on your wedding photos 5 or 10 years down the line.
I can't stress this enough.  It's not often something you think about when selecting accessories but it definitely should be!  As with your gown, you will be wearing your accessories all day (or you should be!).  Heavy, bulky pieces will have you discarding them half way through the day, just like you do a pair of shoes when they start to hurt after several hours of wearing them.  And what a shame to have to do that on one of the most special and important days of your life.  In addition, with particular regards to bridal hair accessories, these pieces will not be malable and so therefore cannot be moulded around your hairstyle. Additionally, if it's a heavy headband, your pressure points behind the ears will be adversely affected, just like they are when you've worn your sunglasses all day.  In this instance, if you do want statement pieces that will be heavy, then consider having an accessories designer that will make you a bridal hair accessory that will be statement but lightweight too.You do not want to invest in pieces that you cannot wear for the duration of the day.
Of course you can, it's a personal choice.  I know many girls feel pressured to have hair extensions on their wedding day but please don't assume that you must grow your hair long to wear hair accessories. They look equally beautiful in short hair, you simply need the embellishment set on the appropriate hair accessory.
Brides with short hair still have a plethora of accessories to choose from. For example, a full circlet headpiece or beautiful vines can easily be worn, with ribbons at the ends to keep secure.
Be you, be yourself and let your personality shine through.  All your accessories should allow you to do this.
Start looking early for your accessories as soon as you have your bridal gown. Once you have found 'the one', this will in turn dictate to a certain extent, your hairstyle too so you can go full steam ahead in choosing your finishing touches.  It will enable you to have browsed a variety of bridal accessories and potentially come to a decision on your co-ordinated accessories.  This will be of great help, particularly if you purchase any bridal hair accessory prior to your bridal hair trial.  This will then give you the opportunity to see how your hair piece will look with your chosen style. 
10. Give up if you still feel confused…
If after all this advice you are still left utterly confused with all the choice and are unsure how to create that cohesive bridal look, then get in touch for a consultation.  This will save wasting anymore time and ensure that you totally nail your bridal look.  I can help you choose what works for you, your dress and your hairstyle either by an in person consultation or a virtual one.  It will also allow you to purchase all your accessories under expert guidance, all in one go.  Everything from a bridal belt to jewellery and your bridal hair accessories.  This will ensure you ooze confidence, are comfortable with whatever you're wearing, can make purchases without any worry and know that you are going to look the most beautiful and ultimate version of you on your wedding day.  ,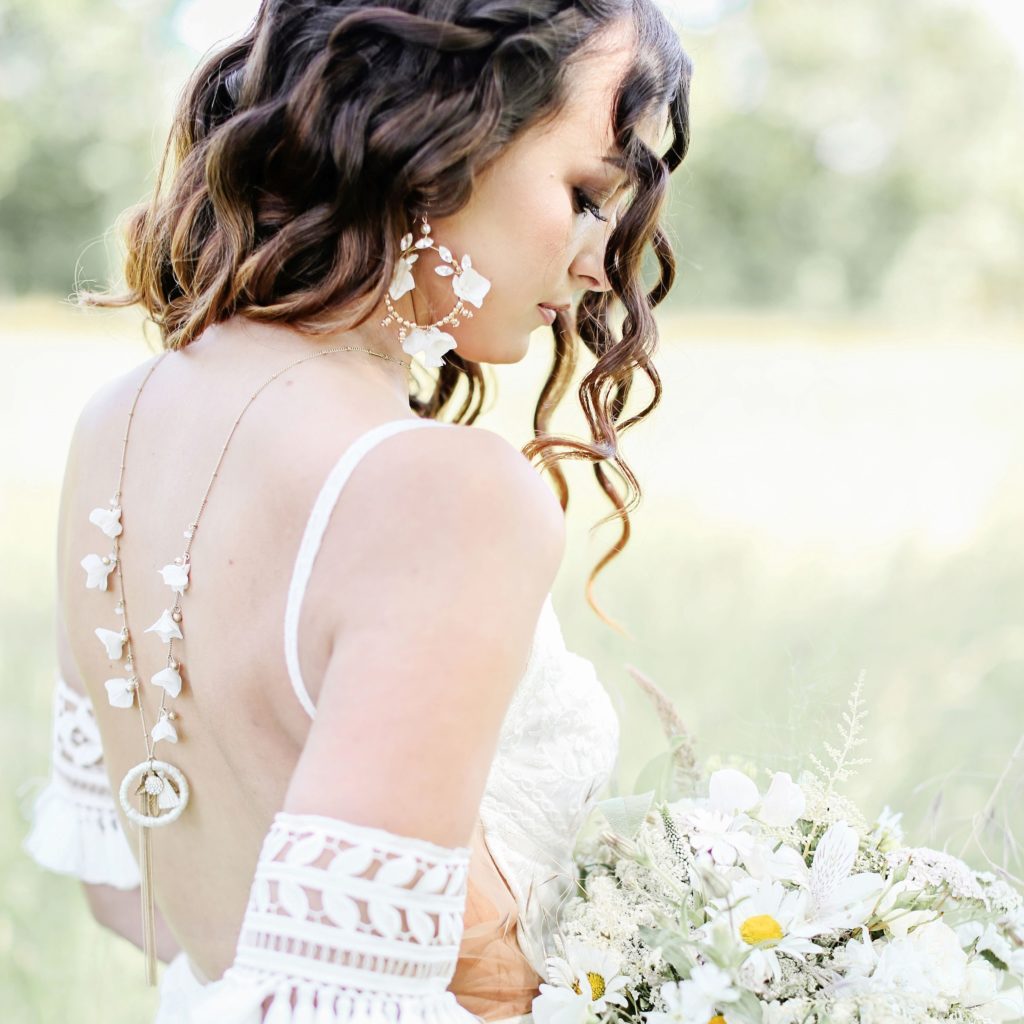 So email me at [email protected] to arrange your free, no obligation consultation and take away all the stress, worry and months of shopping around for your perfect bridal accessories.
I can't wait to hear from you.
Rachel xx