As a bride with short hair, you may feel a little forgotten in the world of Pinterest inspiration.  It's full of images with tumbling curls and boho waves but contrary to popular belief, you can style short hair in the same way as you can long hair. 
Every single bridal accessory, including bridal hair pins, bridal hair combs, bridal hair vines and bridal headbands are all a possibility with short hair.  It's just a case of knowing the right techniques to ensure they all secure properly to stay put.
Let's focus on hair combs first.  The image below is my most pinned image ever on Pinterest, likely because it shows what can be achieved in short wedding hair.  If a bridal hair comb is your first choice, then it should be secured by kirby grips through the 'teeth' in the comb.  Your stylist would also use these to keep a bridal hair vine in place by interlocking one across the other, whilst securing the vine to the hair. This technique will keep it securely in place. 
Next up, headbands.  There's no denying that a headband or side tiara is a perfect choice for short haired brides.  It sits effortlessly on the head and will remain in situ with ease, meaning you can dance the night away until the small hours.
This option would work particularly well if you wanted a statement headpiece like the one pictured below.  No amount of pins, grips and spray would keep a larger hair accessory secured into a short pixie style.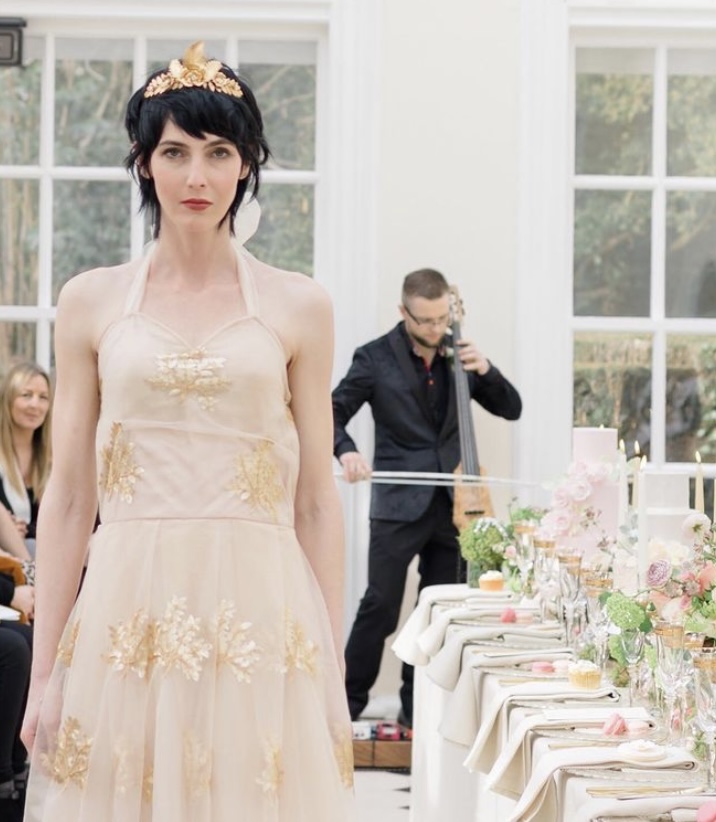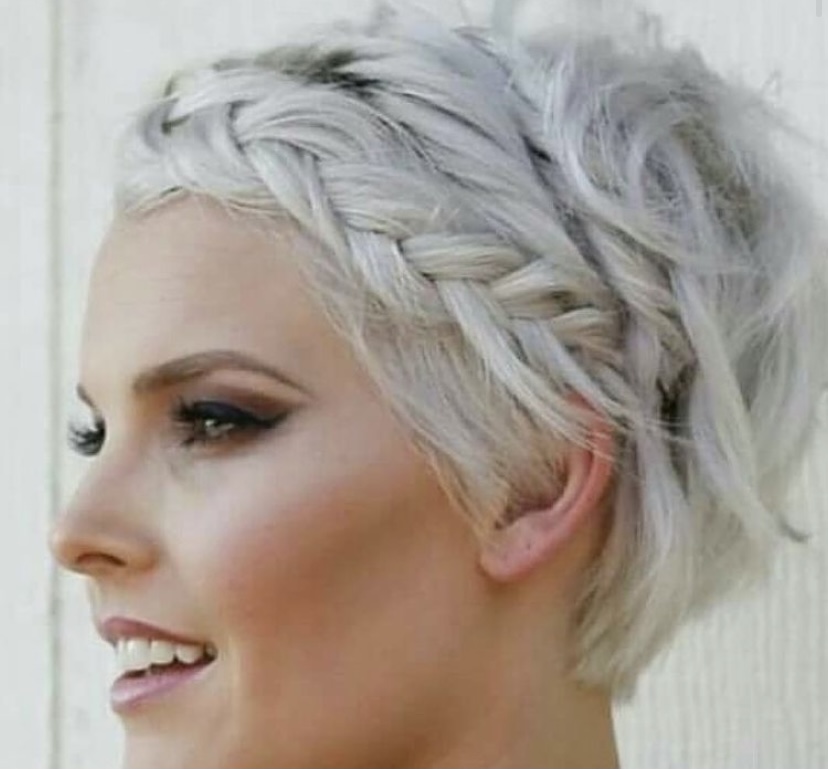 Using a professional hairstylist will ensure you really can achieve anything with short hair.  One of the techniques I haven't touched on yet is texture spray.  This is a godsend for adding texture and thickening the hair and a must when styling short bridal hair and especially when adorning bridal accessories too.
Imagine the most stylish, wavy, soft and romantic updo. The style that you've often seen on Pinterest and thought, I'll have to grow my hair or more likely have hair extensions to achieve that, well think again.  You only have to look at the stunning example below to know that an experienced stylist can really weave their magic and make you look a million dollars, literally!

Bridal accessories would only enhance this beautifully styled hair to create an exceptional look.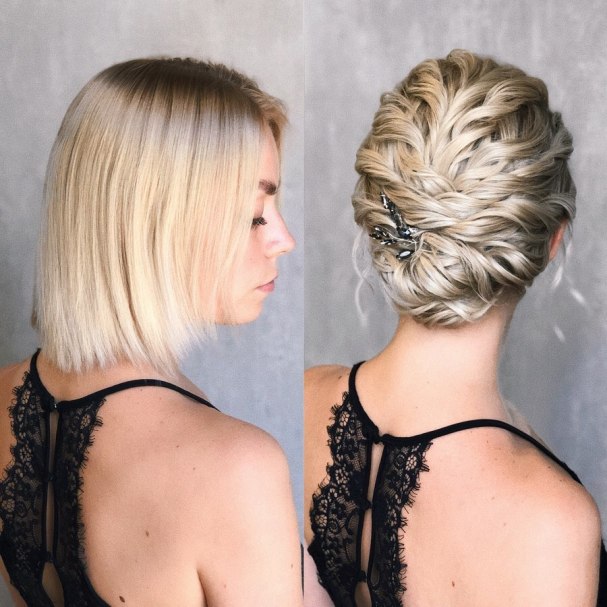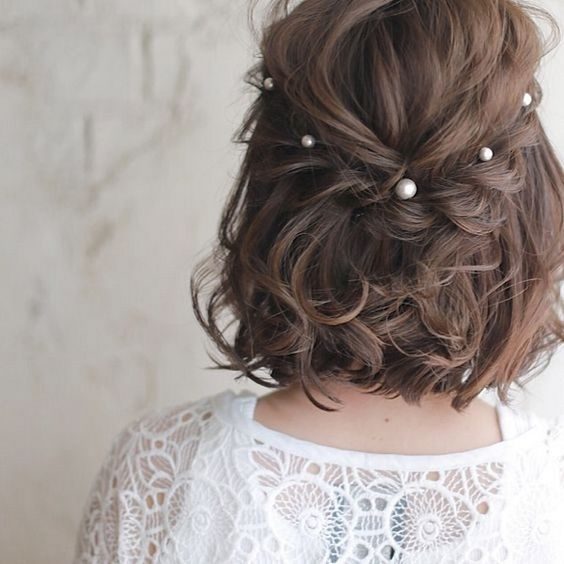 If you are looking for subtle wedding hair accessories, pins can be the perfect solution.  They can be added to a short wedding hairstyle with ease by being made on kirby grips.  This of course allows the benefit of bespoke bridal accessories to shine through, as any style of pin can be put onto grips instead.
I love nothing more than styling short wedding hair because as you can see, the options are endless. But, if after all this inspiration and advice you are still doubting what you can wear in your hair, email me for a free consultation at [email protected].

Until next time,
Rachel xx