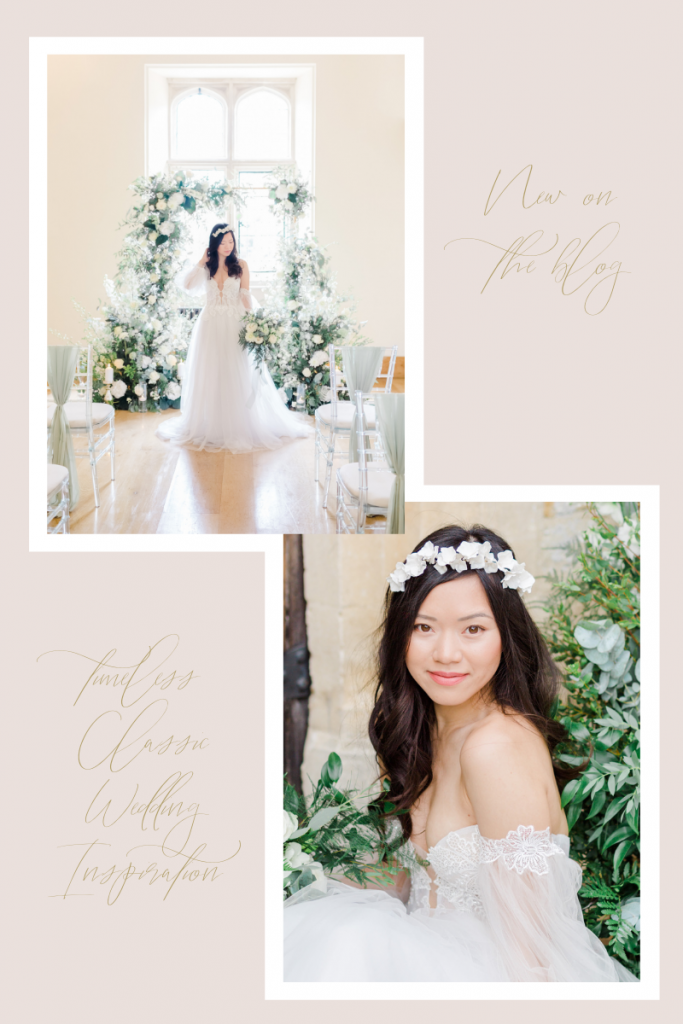 Us creatives in the wedding industry love nothing more than to collaborate and create incredible 'styled shoots' in order to inspire you to plan the wedding of your dreams, and the shoot that I'm showcasing today was no exception.
Today's blog offers some of the most beautiful timeless, classic wedding inspiration you'll want to see.  Last year, a wonderful team of wedding suppliers came together to capture that quintessentially British wedding, one that's enchanting and abundant with romance and elegance.
Think lush heavenly florals, enthralling bridal gowns, luxe styling and impeccable details that are sure to seduce and charm.  
Trends may be fun and of the moment but a timeless wedding will ensure you won't look back at your wedding photos and question what you were thinking.  Of course, time moves on and fashion and styling changes but keep it subtle and the details will speak volumes in their simplicity.  Soft or neutral palettes, greenery and florals, elegant calligraphy and romantic lighting will all go some way to create a beautifully classic wedding.  
There are plenty more ways to add to your timeless wedding theme. Grand historical venues, the groom dressed in a black tux for maximum effect, recite traditional wedding vows at your ceremony to add formality to the whole affair and dance the night away to classic wedding songs such as Etta James' "At Last".  Including elegant gold or silver details throughout your wedding decor is one trend that will continue to remain stylish for years to come. Even the most subtle details like your cutlery or floral vases can be transformed into something truly beautiful by introducing metallics.  Subtlety is best though, so use these tones sparingly for a more refined look that doesn't overwhelm.
Scroll your way through all the inspiring imagery and I'm sure you'll be pinning some of them to your own Pinterest wedding boards for inspiration.
The all important details from the wedding day are captured exquisitely in this stunning flat lay. Exquisite handmade paper, beautiful wax seals (perhaps with a monogram of your initials) and artisan bridal accessories and jewellery that you want to remember fondly can be effortlessly assembled and captured by your photographer.  Along with ribbons, petals and any other pretty elements, these can be scattered on your veil to create a meticulous keepsake, reliving the story of your wedding day.
Notley Abbey, an award winning country house wedding venue in Buckinghamshire is an absolute delight and creates the perfect backdrop for a timeless, classic wedding that oozes style, sophistication and elegance.  The charming stonework is a joy to behold and just one of the captivating attributes of this stunning historical venue.
Notley Abbey is just as majestic inside as it is out.  Memories of royalty and decadent gatherings from a bygone era only add to this venue's beauty.  Keeping your wedding neutral with delicate white florals, plenty of lush greenery, light linens, and minimal decor will truly align with the Notley's magical interior and keep everything effortlessly classic and timeless. These tried and true wedding details will never go out of style.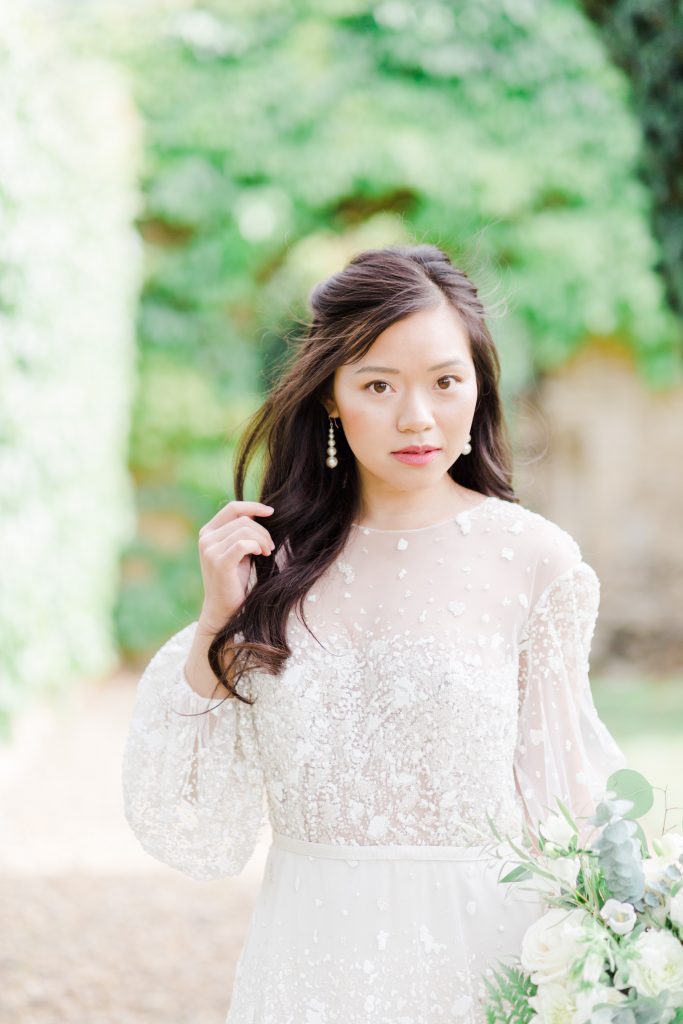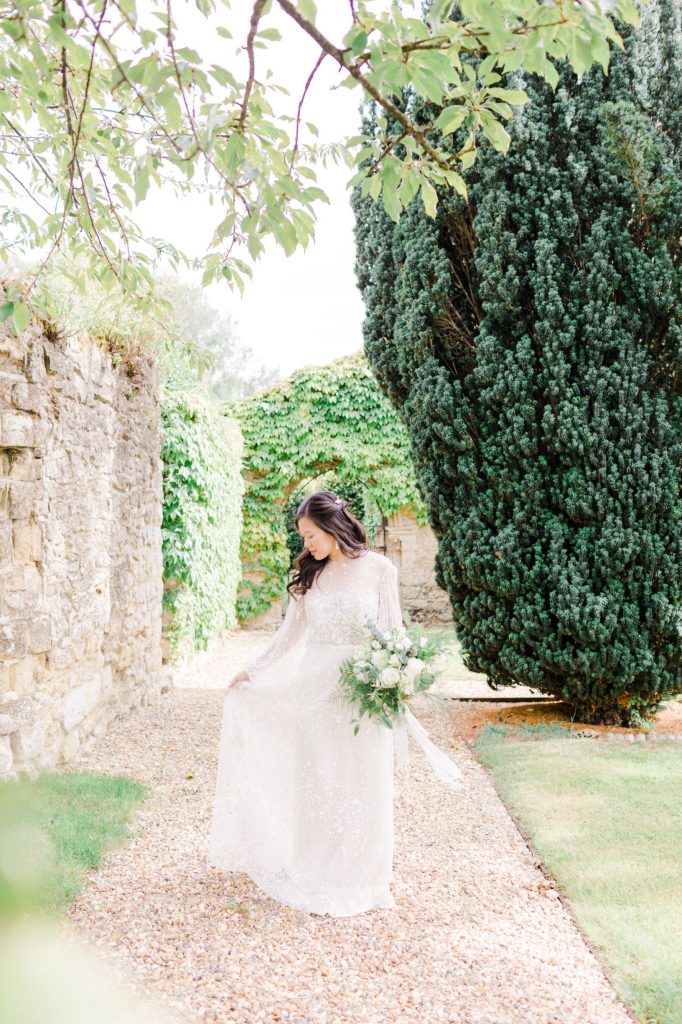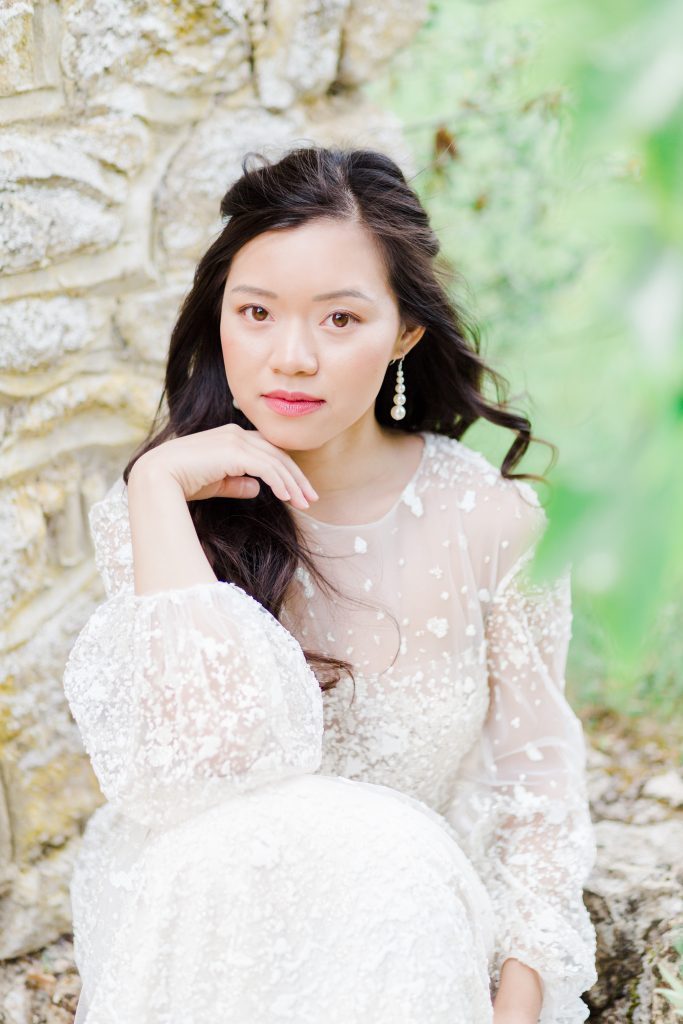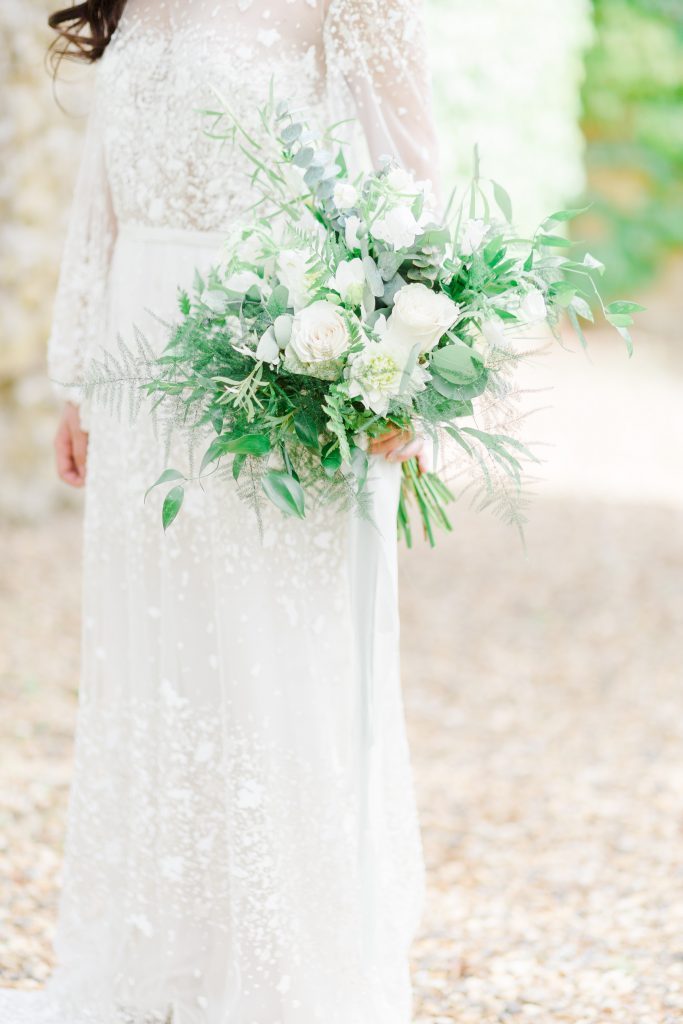 Choosing your wedding gown is a once in a lifetime experience.  Exciting, nerve wracking but overwhelmingly one of the most emotional purchases you will ever make.  When choosing a timeless, classic theme be sure to keep your dress simple, elegant and sophisticated.  Not only will this let your personality shine through, it will epitomise the meaning of timeless and allow you to look back fondly over your wedding photos in years to come.  Think exquisite fabrics, demure necklines and impeccable embellishments from renowned designers such as Suzanne Neville, Sassi Holford and Halfpenny London whose designs are effortlessly alluring.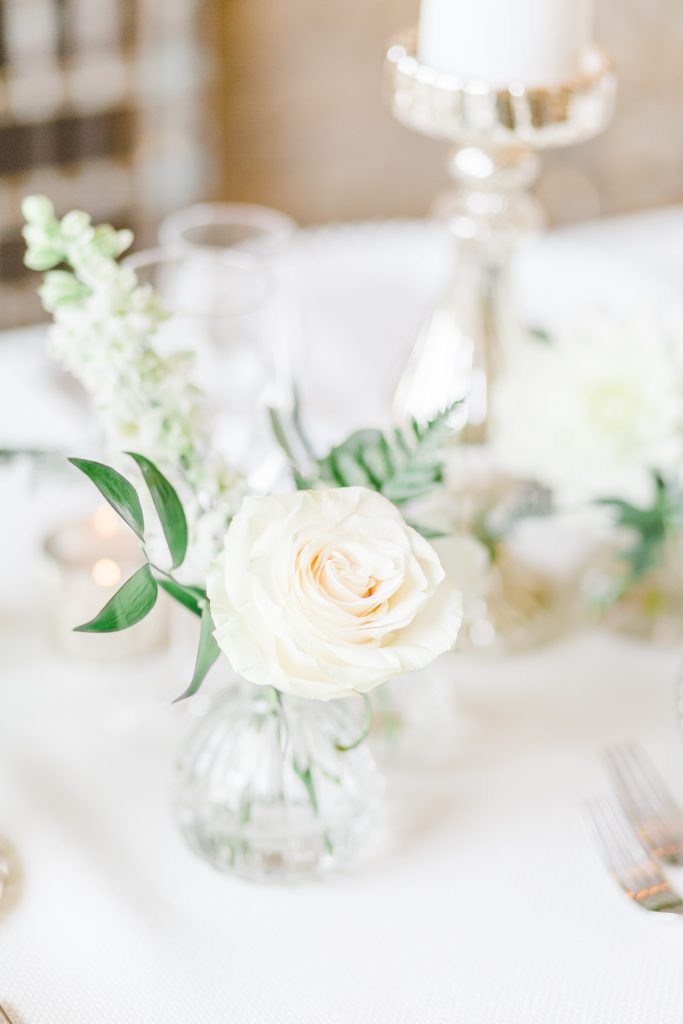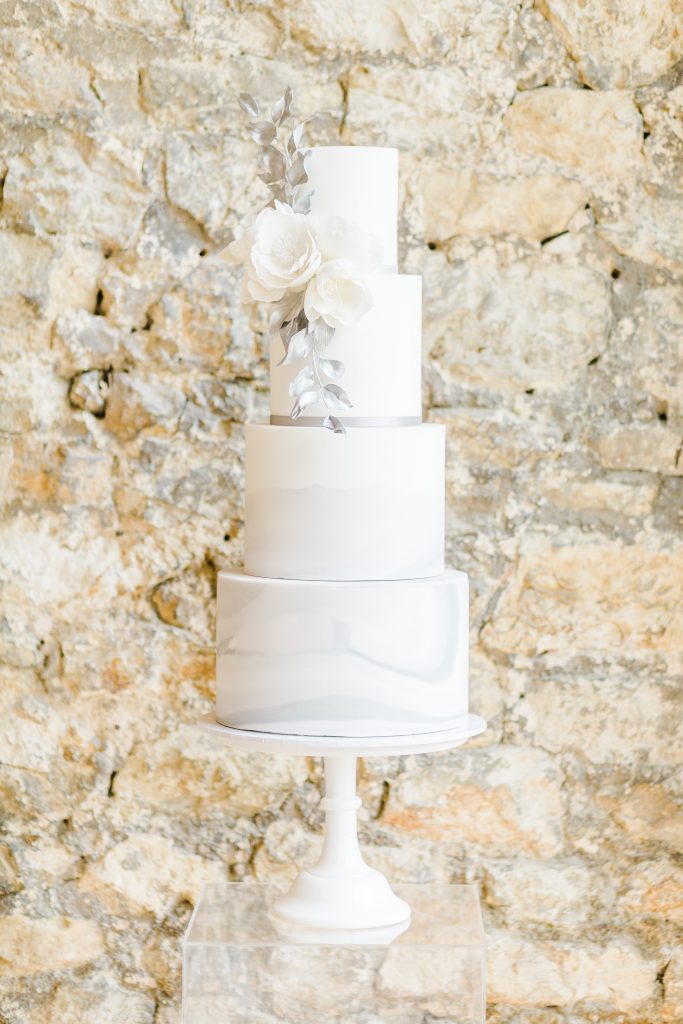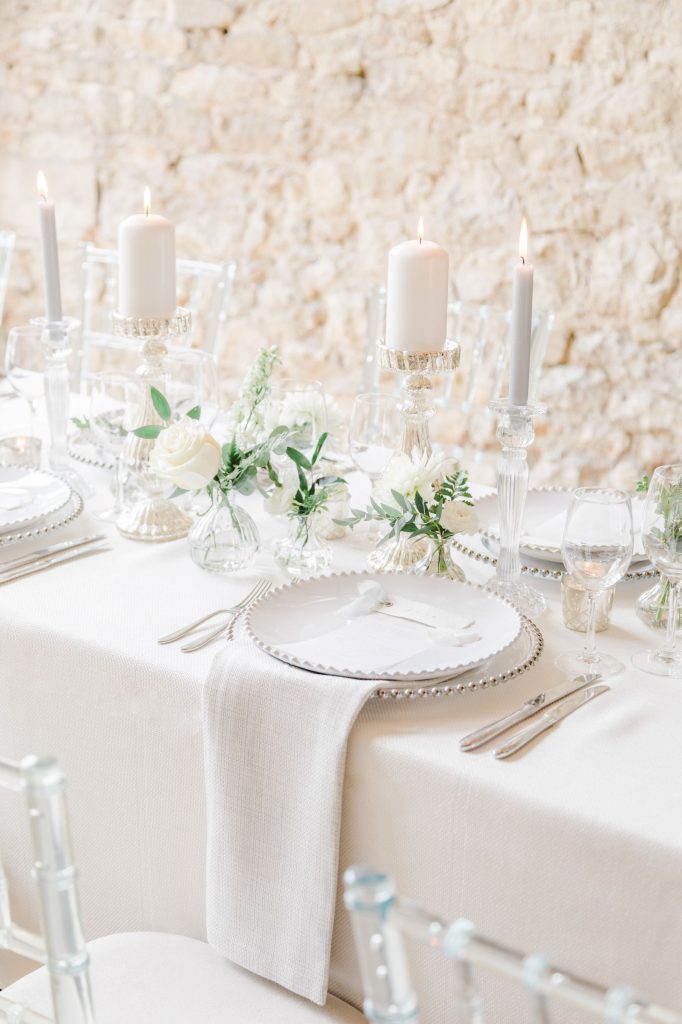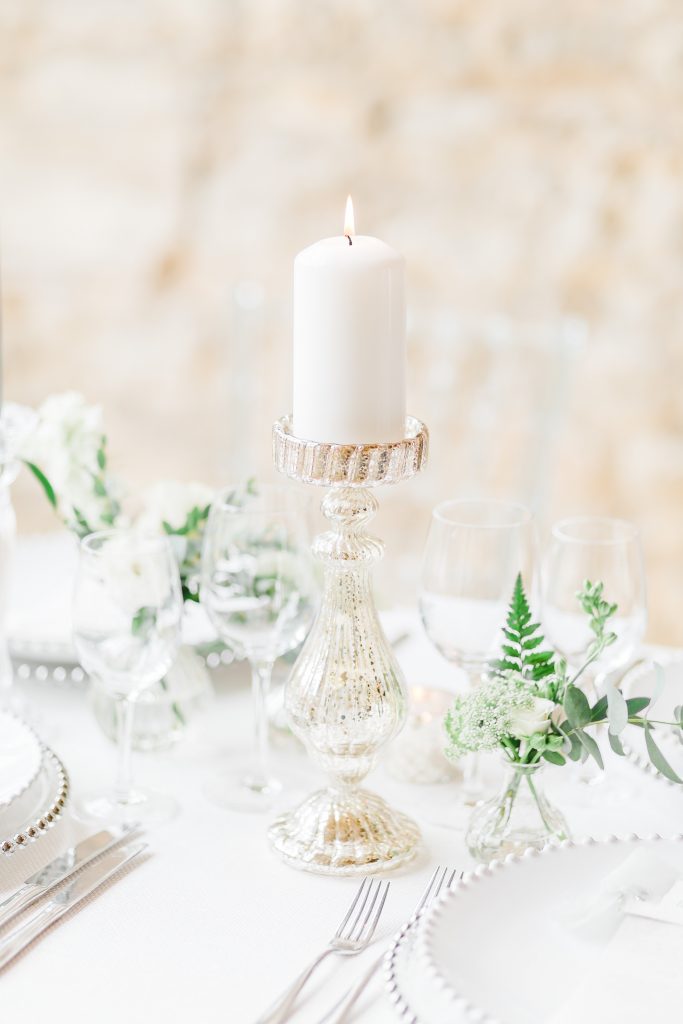 Timeless decor is epitomised by candles of all shapes and sizes, crystal glassware, calligraphed table stationery, beautifully detailed charger plates and neutral florals. Up the elegance factor with ornate elements that look as if they were borrowed from a royal dining room and seat guests at long banquet tables for a sense of regal drama.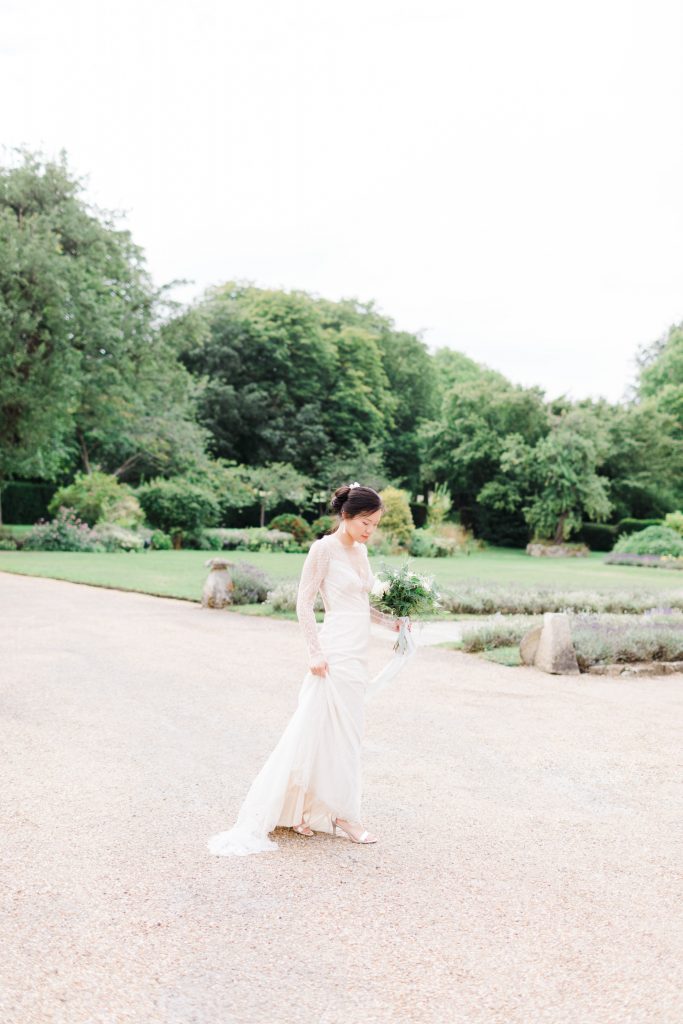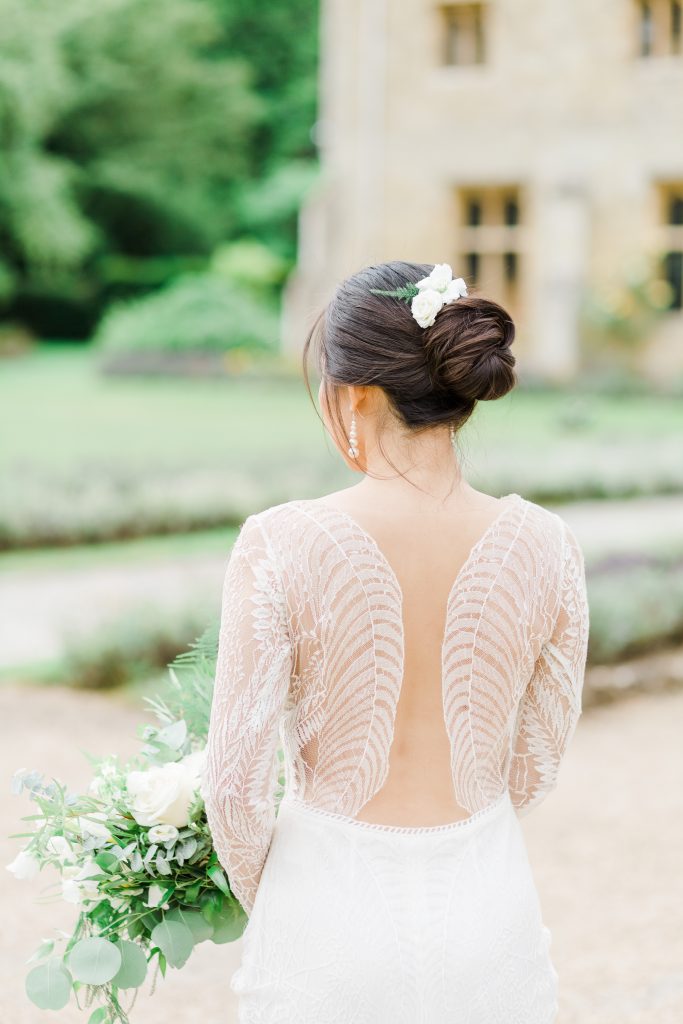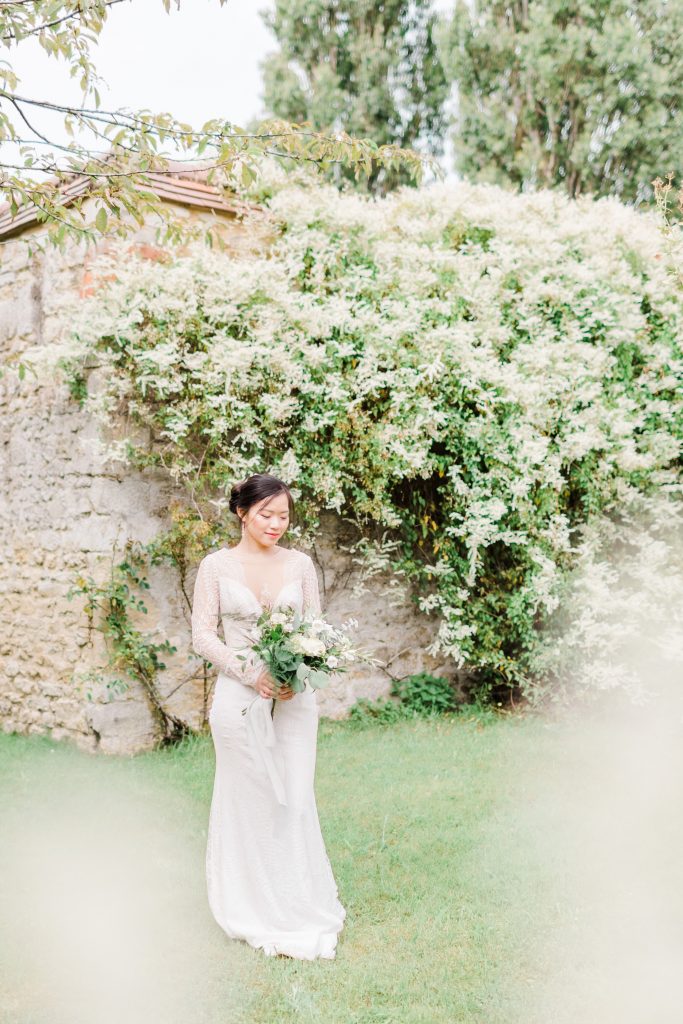 The dream team on this beautiful styled shoot are all detailed below. Each and every one of them responsible for bringing such stunning details that embody what a timeless and classic wedding is. If you love what you see, hop over and give them a follow on Insta and see if they might just be the supplier who can fulfil your dreams for your wedding day.
Styling & concept: @ambiencebuckinghamshire
Photography: @nataliestevensonphoto
Venue: @notleyabbeyofficial
Flowers: @sonningflowers
Hair & makeup guidance: @amandawhitemakeup
Gowns: @morgan_davies_bridal
Accessories: @rachelsokhalbridal
Stationery: @papermillcalligraphy
Cake: @meadowsweetcakes
Shoes: @bellabelleshoes
Linens: @just_4_linen
Model: @a_lieu
If you loved the blog and found it useful and inspiring, please let me know in the comments below.
Until next time,
Rachel xx