20 Bridal Hair Updos for Modern Brides
When it comes to wedding hair, an updo is a classic hairstyle option. From sleek and elegant chignons to tousled wavy boho braids, I've bought you 20 of the best bridal hair updos for all the wedding hair up inspiration you need.
Updos highlight your face, as well as your gown's neckline and back detail.  From high to low, perfectly coiled to messy and everything in between, your options are endless.
Updo hairstyles are practical as well as elegant and wearing your hair up on your wedding day, allows every spectacular detail of your wedding dress and bridal accessories to be seen.
Scroll on to see some truly beautiful inspiration for your bridal hair on your wedding day…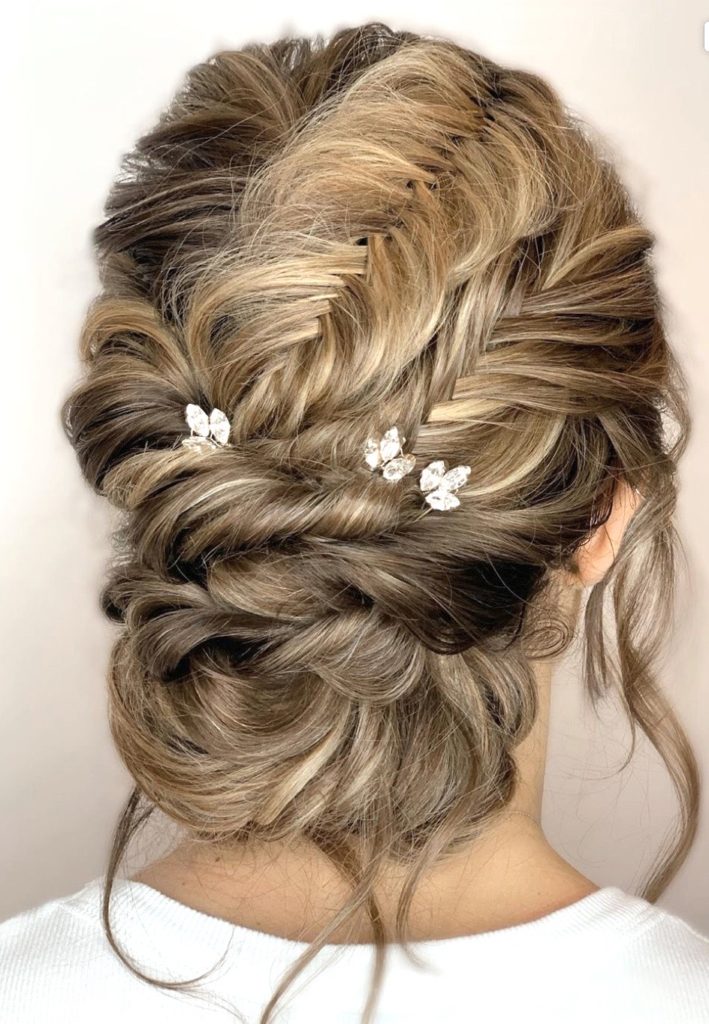 Here's a stunning example of a textured bridal hair updo, with braids, from my incredibly talented friend and ambassador Danica Zurawel Hair.  Enhanced here with beautiful Swarovski hair pins from my new collection.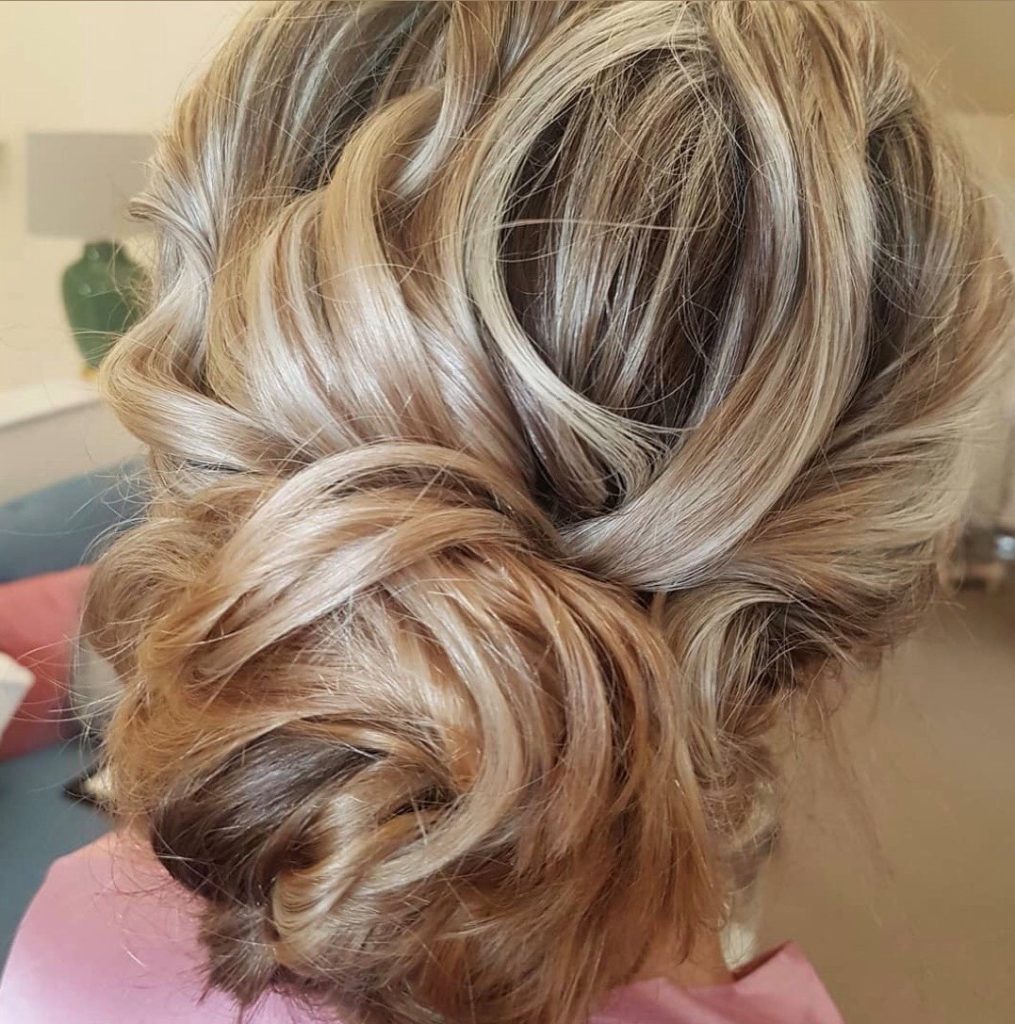 Two stunning examples of textured hair updos, are the beauties above styled by my friend and uber amazing hairstylist, Sarah Henning Hair.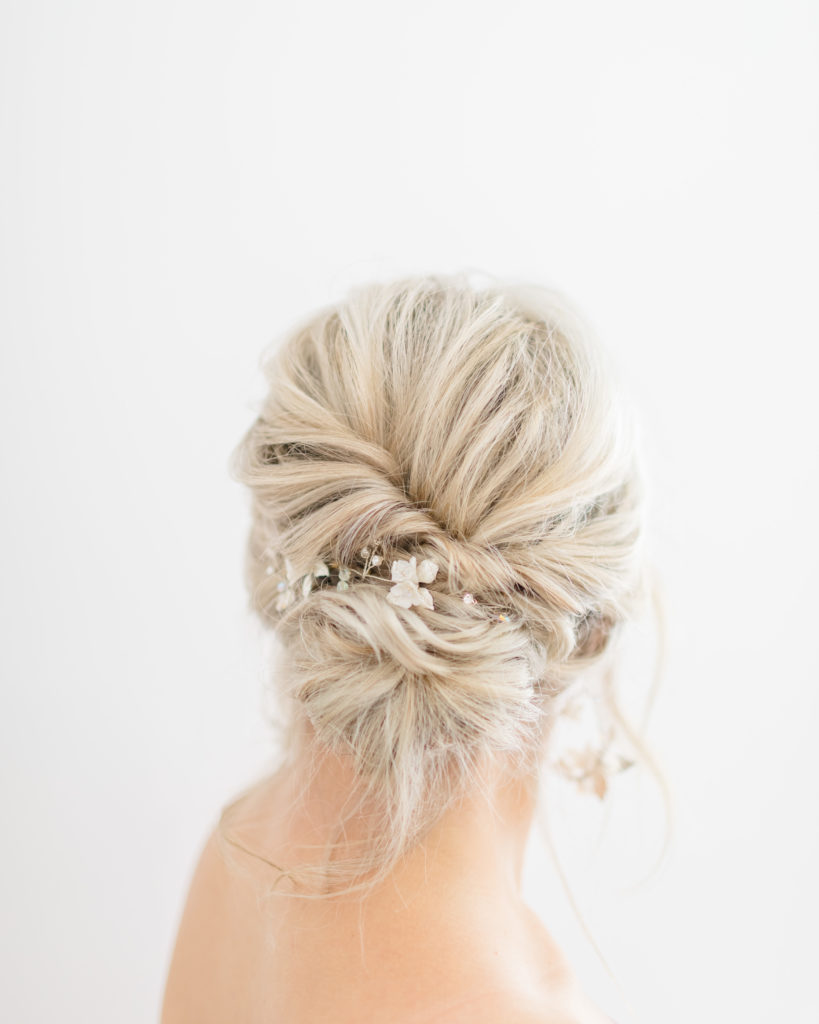 Now comes some of the most beautiful updos from the queen of hairstyling herself, Belles Beauty! Her work floors me everytime and I'm always happy to adorn my accessories into her styling.  This beautiful hair vine is new and available at Rachel Sokhal Bridal.
One of my absolute favourite bridal hair updos to date is this beauty from my wonderful friend and talented hairstylist, Kim Sandford. One of my favourite bridal hair vines too, the delicate and oh so pretty, Valentina, just wrapped around the hair and finished this look to perfection.
Photography Nikkis Moments
Accessorising Bridal Hair Updos
Bridal hair updos can feel both feminine and romantic, and be accessorised with versatility, suiting a delicate bridal crown just as much as a wedding hair vine or bridal hair pins or even just a pair of beautiful statement bridal earrings.
My collections feature some of the most beautiful bridal hair accessories, as you've seen in some of the examples above, that pair perfectly with bridal hair updos. But of course, all my designs are handcrafted in-house and can be fully customised in order to take your dream bridal hair accessories to a beautiful reality.
If you'd like to get in touch to chat about your bridal look, please send me an email [email protected].  I'd love to work personally with you to create stunning and unique, heirloom bridal accessories for your wedding day.
Let me know in the comments if there's a particular look you would love to see.
Rachel xx