Arguably one of the most requested bridal hairstyles, the half up, half down is a firm favourite with brides across the globe.  Trends for ponytails and updo's are around too but a half up, half down look manages to look polished and effortless all at the same time, making it the perfect choice for your wedding day.
A half up do provides the best foundation for perfect positioning of your bridal hair accessory and of course your veil, if you are wearing one.  This popular style allows you to wear a plethora of bridal accessories such as a wedding tiara/crown, bridal hair pins, a hair comb or a bridal hair vine, it really is so versatile.  It doesn't matter what length your hair either, anyone can achieve it whether you have long flowing locks or a short bob.    
Without further ado, let's take a look through 15 beautiful examples of half up, half down bridal hairstyles.  Everything from twisted to braided half up, plus lots more.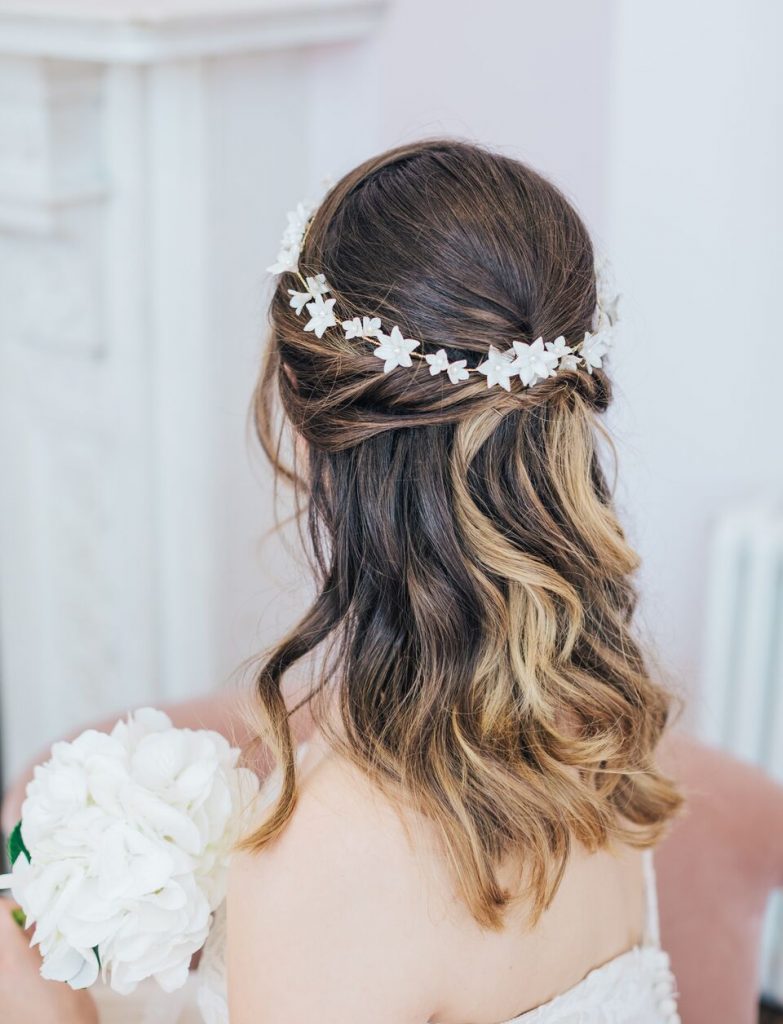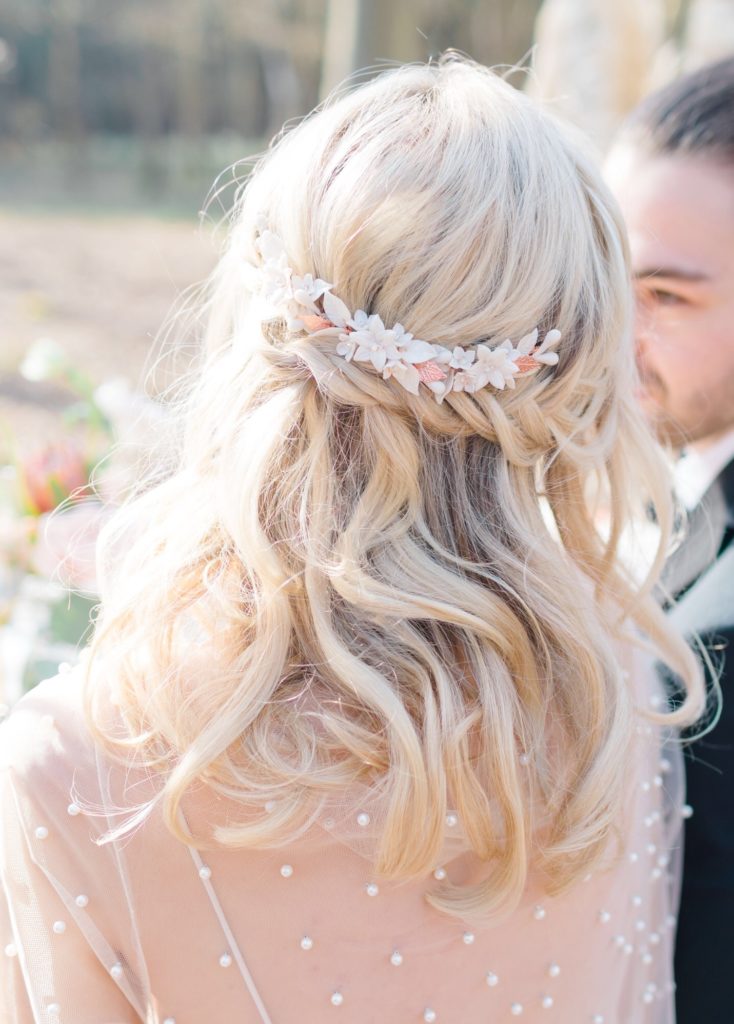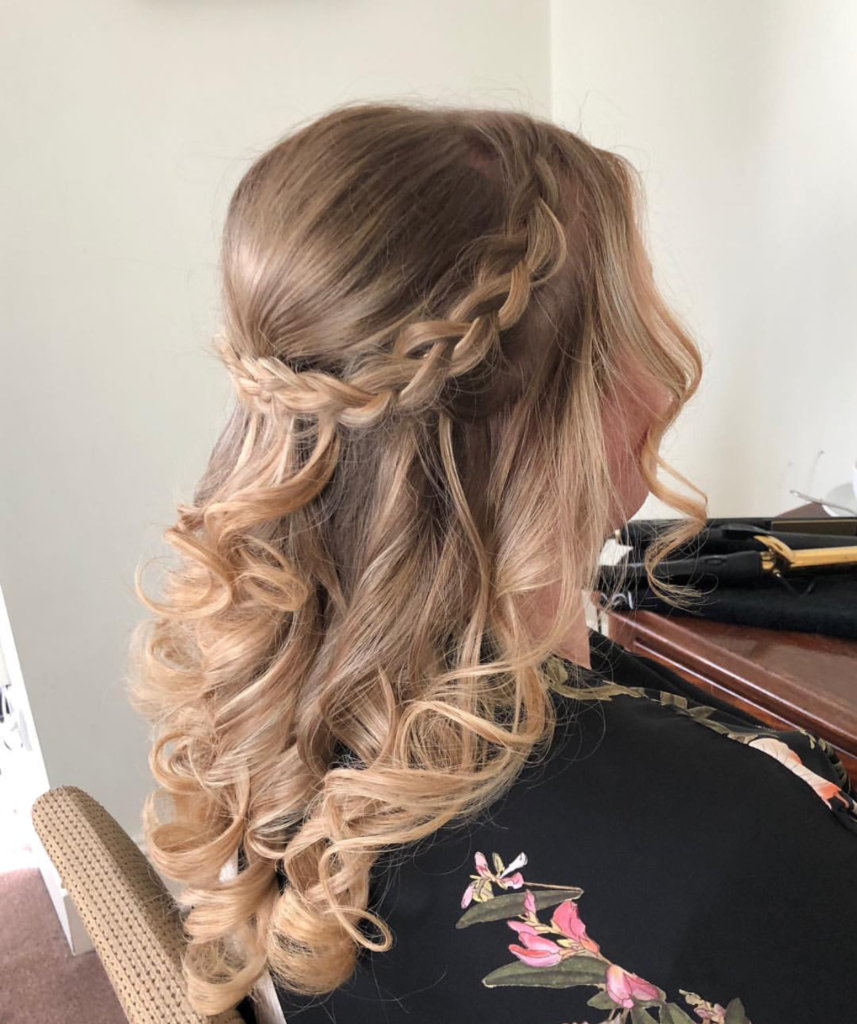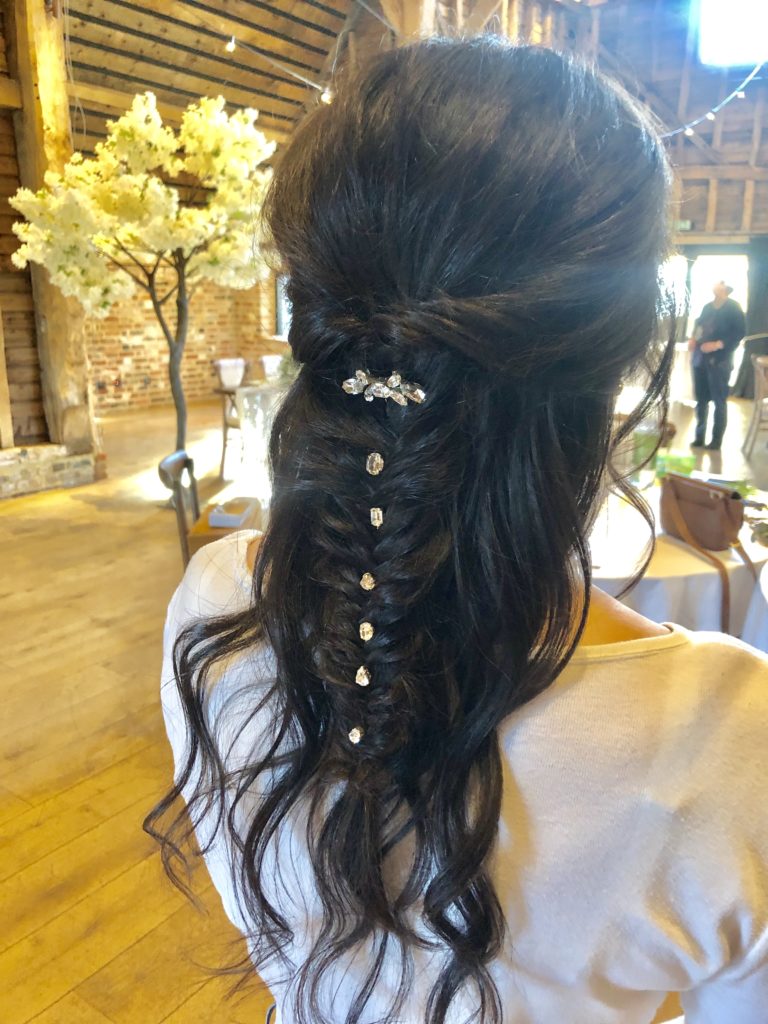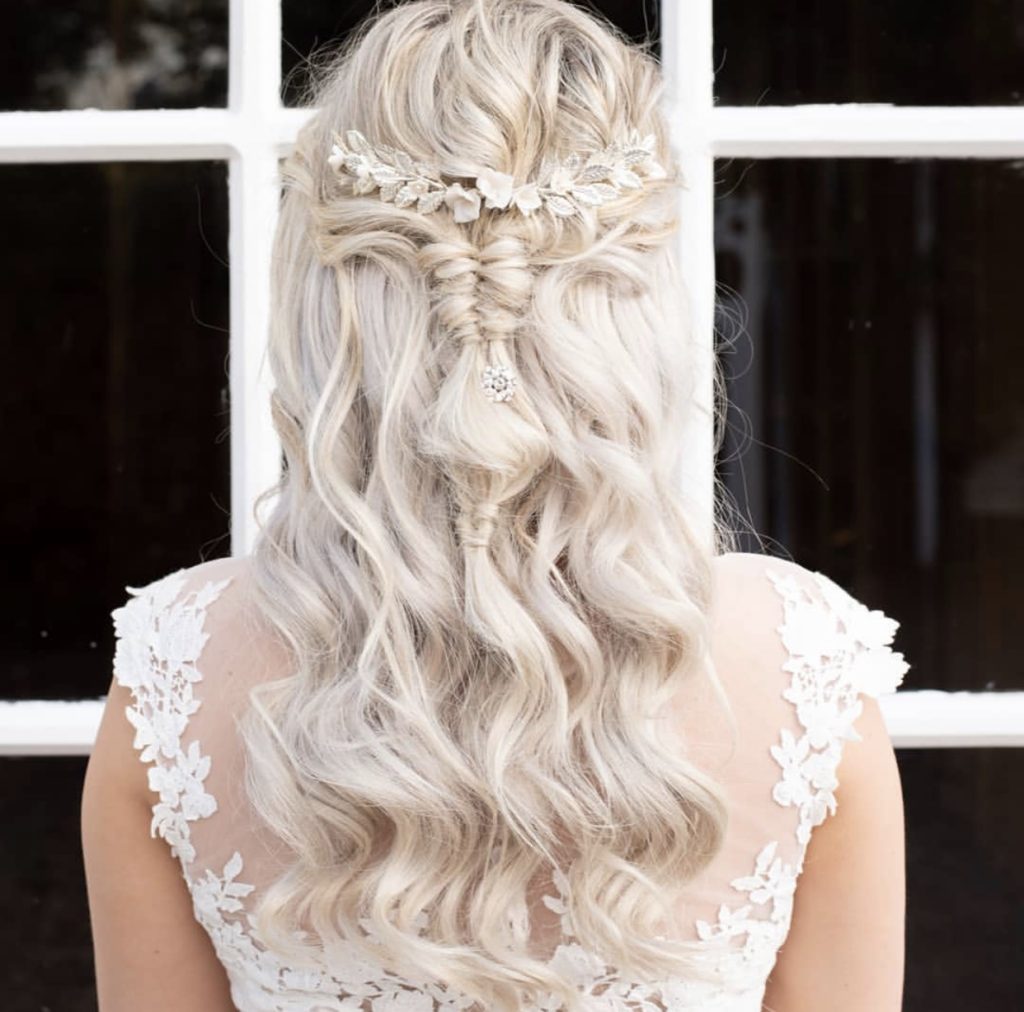 Just how beautiful is this braided half up do styled by Sarah Henning Hair, finished off with the gorgeous Eden bridal hair comb that co-ordinates so delightfully with this romantic lace bridal gown.
Photography Ami Louisa Photography
And here's some more dreamy inspiration for you, featuring bridal half up half down hair…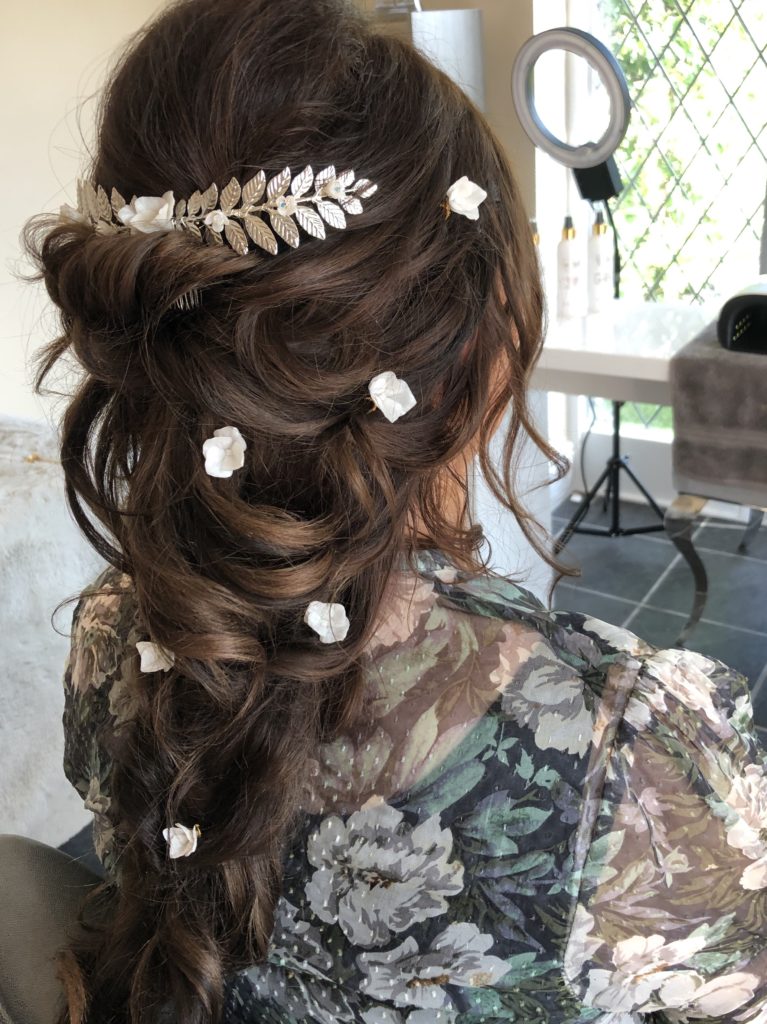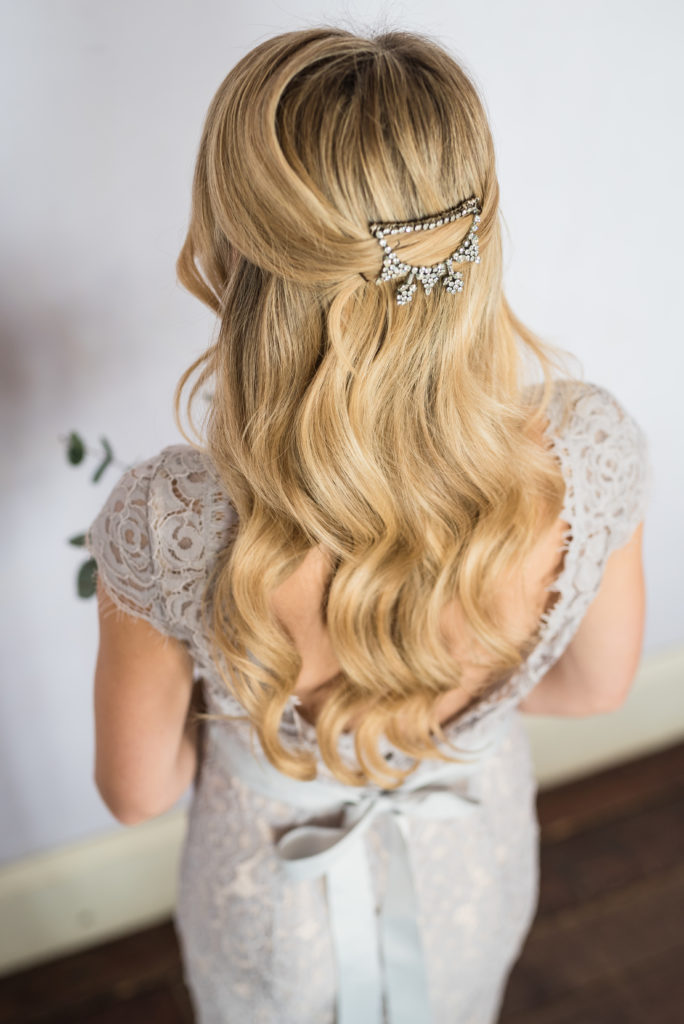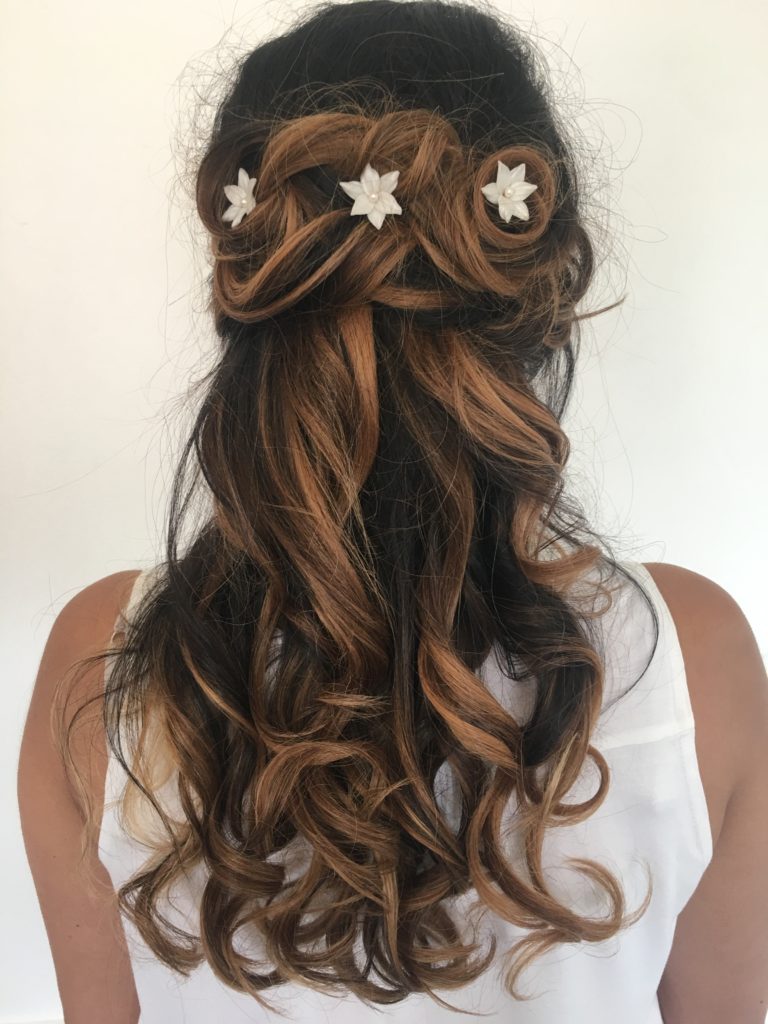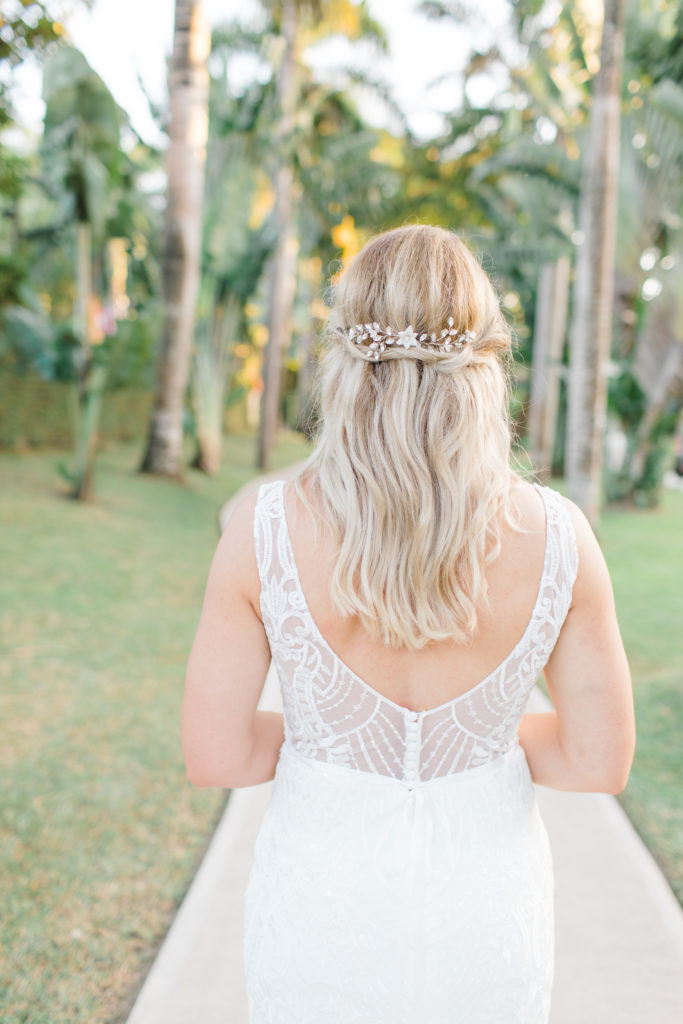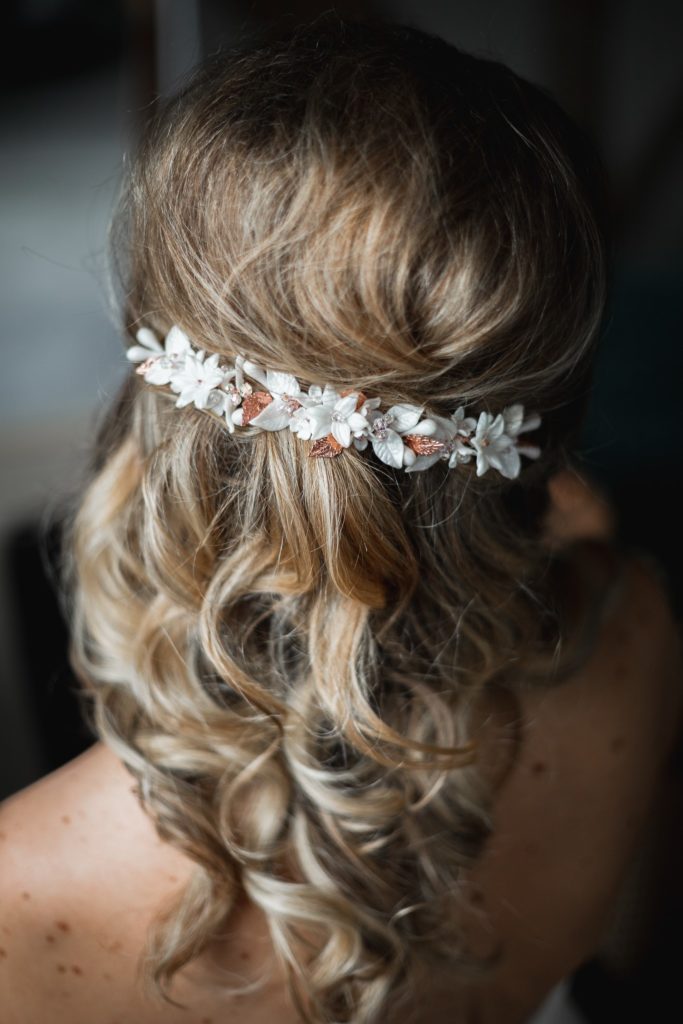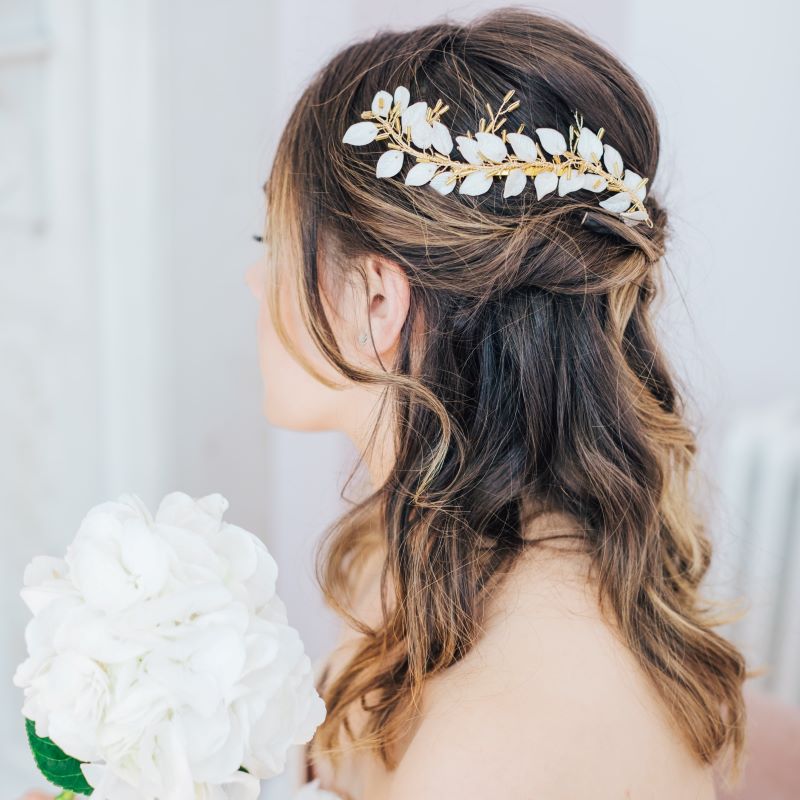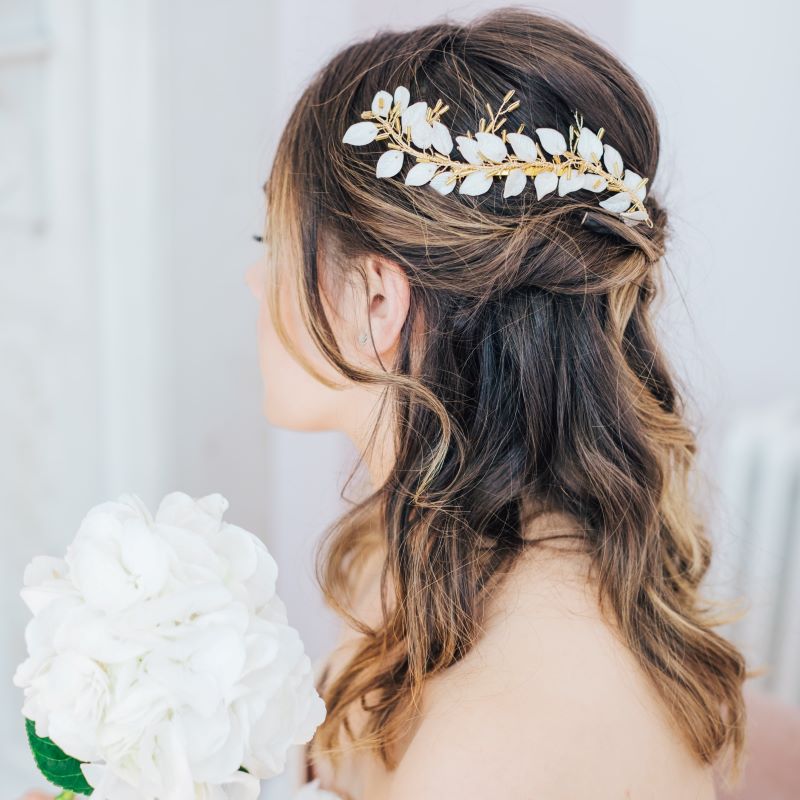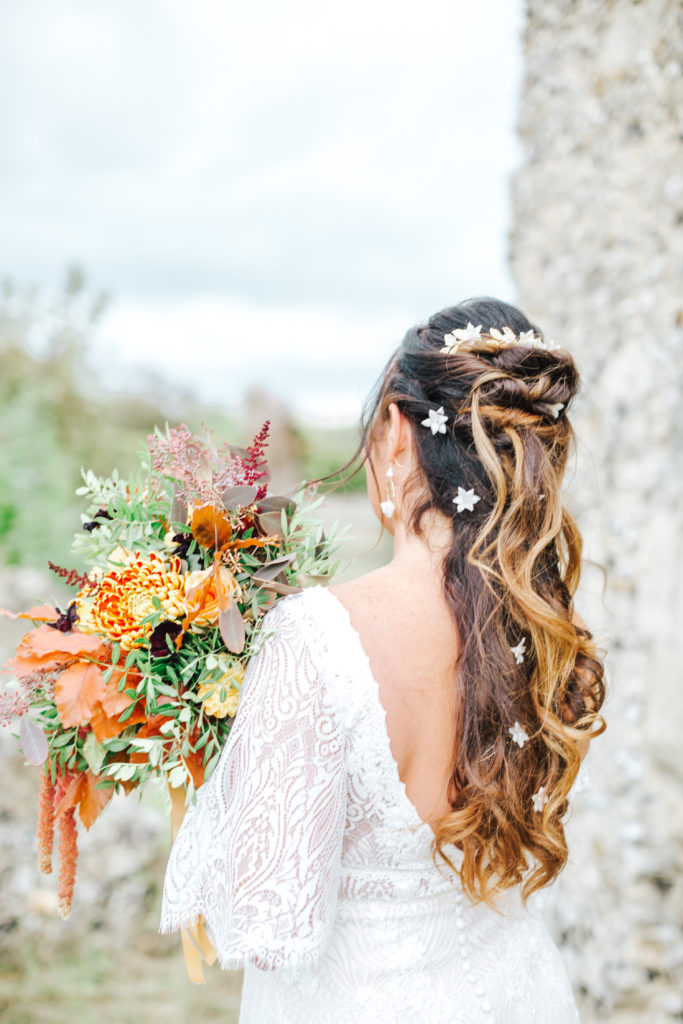 ACCESSORISING HALF UP, HALF DOWN BRIDAL HAIR STYLES
Half up, half down wedding hairstyles feel both feminine and romantic, and can be accessorised with versatility, suiting a delicate bridal crown just as much as a wedding hairvine or bridal hair pins or even just a pair of beautiful statement bridal earrings.
My collections feature some of the most perfect wedding accessories, as you've seen in some of the examples above, that pair perfectly with half up, half down hairstyles. And of course, all my designs are handcrafted in-house and can be fully customised in order to take your dream bridal accessories to a beautiful reality.
If you'd like to get in touch to chat about your bridal look, please send me an email [email protected].  I'd love to work personally with you to create a beautiful heirloom bridal headpiece for your wedding day.
Let me know in the comments if there's a particular look you would love to see.